"Lose your stress and find your joy for an exciting journey in 2017"
"I have been practicing tai chi with Jerry Cain for 9 years. I'm of an advanced age and am flexible, mobile and moving freely about. Tai chi is a time for quietness, peacefulness and slow steady movements. Jerry is easy to follow, very spiritual person and shares his spirituality and connection to serenity with us."
Betty D.
Franklin, NC



Jerry's Class Experience | Mission Statement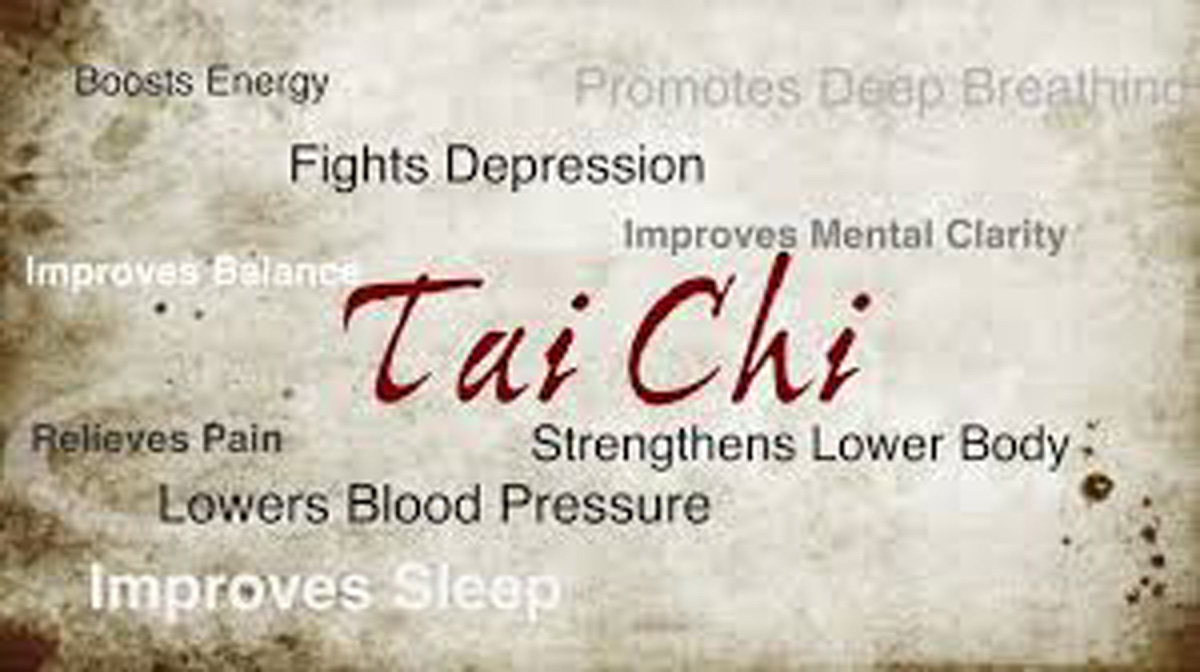 Health Benefits of Weekly Tai Chi


If you are from the Holly Springs Community, we invite you to come and join our tai chi class for better health and some community camaraderie with a fresh mug of java(coffee) on the first Tuesday. Call ahead and you may have the hot mug of java on any Tuesday.

First Tuesday of each month the Tai Chi class will get to sample some freshly roasted(no more than 48 hours old) exotic coffee beans from around the world. This is not your common drip made coffee. This is what you would call "Custom Slow Coffee". Hand poured to a full bloom over freshly roasted beans to extract this superior flavor. After this there is little chance that you will ever drink auto drip coffee again.

Jerry's Tai Chi class has moved to the newly renovated Holly Springs Community Center in Franklin, NC. after retiring from 22 years with the Franklin Health & Fitness center as master tai chi instructor of their wellness program. Everyone says the Holly Springs location has a better peaceful chi flow than the Franklin Health & Fitness center. So, come check it out for your self. The Seniors beginner Tai Chi program for total health benefits is every Tuesday at 10:45. Beginners first class is FREE.

Invite a Magical Flow into your Life experiences with healthy Tai Chi movements and the healthy benefits from a great mug of coffee with the class.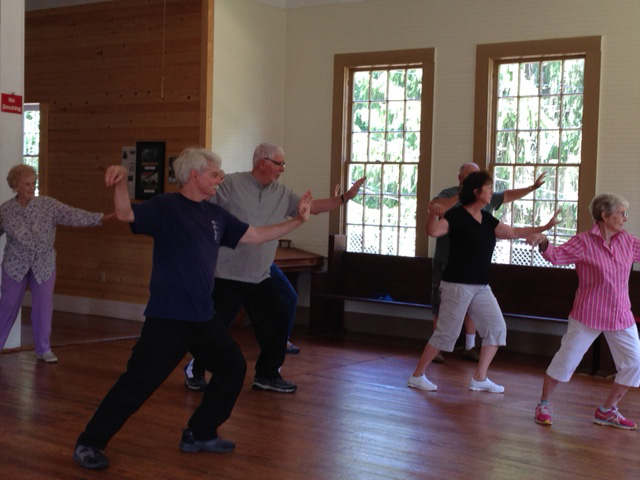 Back to the Healing Arts with Jerry's Tai Chi Studio
Testimonials
"I have been in Jerry Cain's tai chi classes for over a year. I have enjoyed his classes very much. I love the instructor's level of inspiring instruction. The classes always help me to relax and relieve stress as well as improve my overall health. I would recommend his classes to anyone interested in improving their balance, flexibility, and sense of well being."
Pat Wilcox
Franklin, NC

"Tai Chi classes began for me four years ago with Jerry as my instructor. He is a very good and very patient teacher. Tai Chi combines a gentle, physical exercise with mental concentration and meditation. If I'm stressed when I come to class, I'm relaxed and "centered" when I leave. Practicing tai chi has increased my strength by toning muscles, improved my balance, help me with flexibility and lowered my blood presure through the deep breathing exercises. Each class session is a joy."
Cheryl S.
Franklin, NC

"I was introduced to Tai Chi, by my neighbor in early 2014 and Jerry Cain has been my instructor since my first session. It has been one of the most relaxing and beneficial programs I have ever undertaken. If you have concerns with balance, flexibility, arthritis, stress or are just looking for a form of relaxation, Tai Chi is the answer and Jerry Cain is the instructor for you. Jerry has been my instructor/mentor/friend since the very first session; his approach to the Yang Style of Tai Chi is ideal for those of us who are in our later stages of life and has been very beneficial in all aspects of my life."
Lynn Rigg
Franklin, NC

"I have been in tai chi class with Jerry since 1996. I have learned so many useful chi exercises(such as nurturing your chi and etc) and a totally healthy, sane and easy philosophy to live your life from. Tai chi has surely become an important part of my well being and health."
Nancy Davis
Highlands, NC

"Tai Chi is play. I have enjoyed learning the movements and find it to be gentle, calming, and a good form of exercice that helps with balance and coordination. A casual atmosphere and friendly students have made it easy to learn the form."
Don G.
Franklin, NC